Delivery of Russian vaccine expected as early as September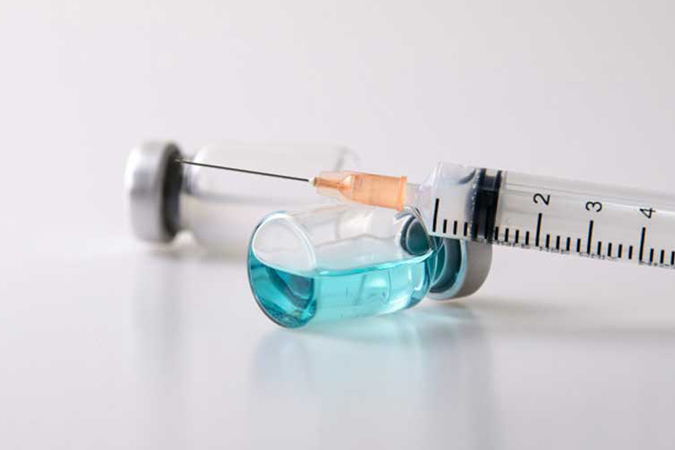 PRESIDENT Rodrigo R. Duterte said he expects to take delivery of coronavirus vaccine shots from Russia soon.
In a speech on Monday evening, Mr. Duterte said he was overjoyed that Russia had offered to send the Philippines COVID-19 (coronavirus disease 2019) vaccines.
"They said they will give us vaccines," he said in Filipino. "They never mentioned charging for them."
Mr. Duterte said he would volunteer to get injected in public, adding that he has "huge trust" in the Russian vaccine.
He said the Russian vaccines could come by September or October, adding that the Philippines would have a "COVID-free December."
Russia has developed the first vaccine offering "sustainable immunity" against the coronavirus, President Vladimir Putin announced on Tuesday.
"This morning, for the first time in the world, a vaccine against the new coronavirus was registered" in Russia, he said during a televised video conference call with government ministers.
Mr. Duterte also said China would prioritize the Philippines once it finds its own vaccine against the coronavirus.
The Department of Health (DoH) reported 2,987 new coronavirus infections on Tuesday, bringing the total to 139,538.
The death toll rose to 2,312 after 19 more patients died, while recoveries increased by 280 to 68,432, it said in a bulletin.
DoH said there were 68,794 active cases, 92% of which were mild, 7.2% did not show symptoms, and less than 1% each were severe and critical.
Of the new cases, 1,510 came from Metro Manila, 398 from Cavite, 144 from Laguna, 135 from Iloilo and 119 from Cebu, it said.
The agency said 1,290 new cases were reported in the past three days, while 1,697 were reported late.
Seven of the 19 patients who died were from Metro Manila, six from Central Visayas, three from Calabarzon, and one each from the Ilocos region, Western Visayas and repatriates. More than 1.7 million individuals have been tested.
The Department of Health on Monday said it has allotted P2.4 billion for coronavirus vaccines in its budget for next year but it could change depending on the price. — Vann Marlo M. Villegas