Firming up visions with coherence and strategy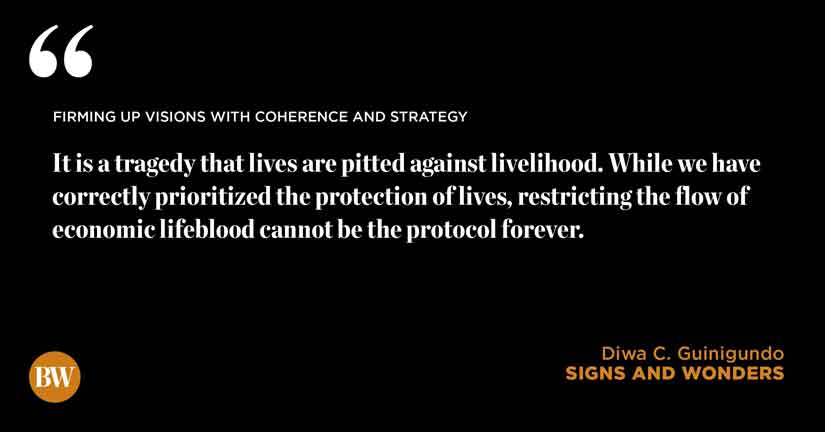 In response to the COVID19 pandemic, Vietnam locked down for three weeks. The Vietnamese started much earlier than we did and quickly supported its lockdown with the fortification of its health sector. Reuters recently reported: "Vietnam was successful because it made early, decisive moves to restrict travel into the country, put tens of thousands of people into quarantine and quickly scaled up the use of tests and a system to track down people who might have been exposed to the virus."
Vietnam's multilingual contact tracing program is outstanding. It lists all places visited by COVID-19 positive persons even down to "street-side barbeque eel and noodle joints" visited. Virus clusters were identified and effectively contained.
Robyn Klinger-Vidra of King's College London and Ba-Link Tran of the University of Bath observe that Vietnam's success also derives from two other factors: temperature screening and tests as well as constant communication to update society and anchor the people's sense of direction. Texts and various apps are used by the government. Messages are clear and directed towards a "foreign" enemy that is unseen but deadly.
Vietnam's pandemic management is enviable. As of May 13, confirmed cases stand at only 288, with no deaths and with 252 recoveries. According to its Ministry of Health, it has conducted 275,000 tests or 2,000 daily. The IMF recently reported that Vietnam has around 42,000 persons quarantined in either centralized or self-locations.
Since April 23, it has lifted social isolation measures except for a few districts in Hanoi, Ha Guiang, and Bac Ninh. The country has resumed economic activities. Domestic travel and tourism is back. People can export both rice without quota and medical face masks.
In addition to neutralizing the virus, Vietnam is implementing a big package of support for its economy. The IMF listed VND 266 trillion (around $11 billion or 3.5% of GDP) in public funds to support the economy. These are in the form of tax breaks, delayed tax payments, and delayed land-use fees for businesses. In addition, the State Bank of Vietnam has eased monetary policy by 50-100 bps. A credit package was also announced for the banking sector equivalent to some 3.8% of its GDP.
Indonesia, Malaysia, Singapore, and Thailand are likewise implementing huge fiscal measures to fight the pandemic. Each is allocating significant shares to their respective health sectors — as well as providing social protection and cushioning the economy. These range from around 5% of GDP for Indonesia to 16% of GDP for Malaysia. Singapore and Thailand are intermediate cases. The ASEAN 5 packages involve wage support and cash transfers to vulnerable sectors; tax waivers; deferred tax payments; credit guarantees to assist big businesses and MSMEs; and to support job creation for restarting of economies. Their monetary authorities have also engaged in consistent monetary easing and liquidity provisions.
In contrast to the Vietnamese strategy, the belated recommendation of our own health authorities to impose travel restrictions; its delayed beefing-up of capacities for random testing and contact tracing; and its late support for both public and private hospitals have proven very costly.
The initial weeks of inaction from the time the three Chinese COVID-19 patients from Wuhan were first treated, to the time the first Filipino (Patient No. 4) was tested positive, indicate passivity and a cavalier approach. More than a month of wasted time separates the incidents.
This delay is the genesis of the present fiscal burden that now begs for funding.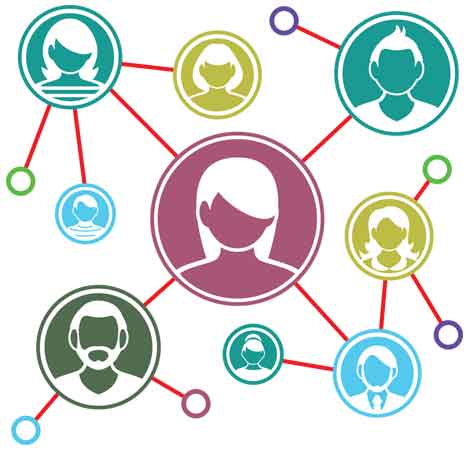 Despite the 60-day, twice-extended lockdown, our health infrastructure is still wanting. While we tip our hats to our frontline health officers, they are too few and overwhelmed. The daily report of more and more increments of infected individuals reflects serious weaknesses in mass and random testing, as well as flaws in the conduct of contact tracing. Social distancing is not even observed among the police officers and their friends.
Parenthetically, a good way for us to tweak Vietnam's approach in contact tracing and monitoring is to partner with our two telecommunication companies or with some fintech companies. This might accelerate the evolution of a stable, cost-effective solution based on pre-existing digital platforms.
Back to the weakness of our health sector, undoubtedly, private sector donations of PPEs, masks, food, ventilators and other hospital equipment improved the ability of public and private hospitals to manage the crisis.
But worry, panic, and helplessness still prevail, aggravated by a lack of information, with Presidential press conferences often going out of topic, punctuated too by expletives and motherhood statements.
It is no wonder that imposed community quarantines continue to mutate. The longer it takes to contain and manage the viral pandemic, the longer many of us will have to endure weeks of inactivity at home, grounded transport, distance-learning and online office work.
It is a tragedy that lives are pitted against livelihood. While we have correctly prioritized the protection of lives, restricting the flow of economic lifeblood cannot be the protocol forever.
The Philippines' Bayanihan to Heal as One Act provides for a four-pillar modality to cope with the pandemic, and to shock-proof the economy. This is worth more than P1.4 trillion or around 8% of GDP. More than half of this amount is set aside for social amelioration owing to extended lockdowns.
For the epidemiological curve to be flattened, and for a second or third wave to be denied entry to the Philippines, it would have been more advisable for a bigger budget slice to be allocated to the health care system. A strengthened health system would have rendered quarantine extensions unnecessary.
Someone in France's Strategic Investment Fund once said that "The state has the right to have a vision." Scripture is even more forceful. It asserts that without vision, the people perish.
Our immediate vision is to heal as one from this plague. Our more long-term vision is to vanquish poverty, and sustain a high quality of life for all Filipinos as articulated in the Ambisyon 2040 Plan. With each day of isolation, it becomes increasingly apparent that both our immediate and long-term visions need to be firmed up by more coherent and strategic working plans.
Diwa C. Guinigundo is the former Deputy Governor for the Monetary and Economics Sector, the Bangko Sentral ng Pilipinas (BSP). He served the BSP for 41 years. In 2001-2003, he was Alternate Executive Director at the International Monetary Fund in Washington, DC. He is the senior pastor of the Fullness of Christ International Ministries in Mandaluyong.