POC candidate Aranas touts platform built around transparency, unity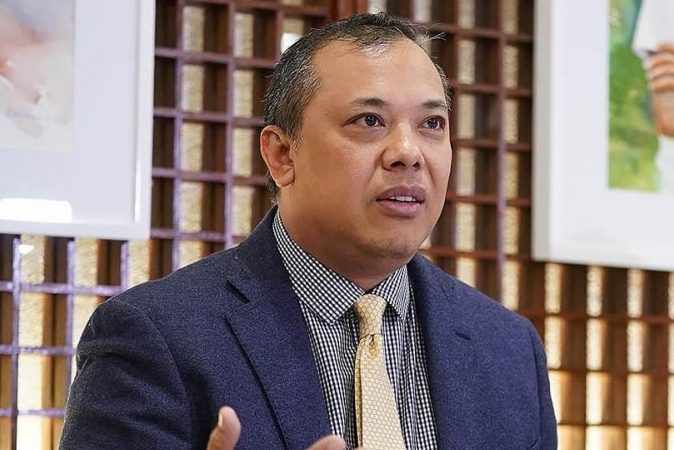 Seeing the Philippine Olympic Committee elections later this month coming at a "critical point" in the body's existence, presidential candidate Jesus "Clint" Aranas reiterated the need for members to be judicious in their decision on who to elect just as he touted their ticket's platform built around transparency and unity, among others.
Set to challenge incumbent president Abraham "Bambol" Tolentino in the POC electiosn set for Nov. 27, Mr. Aranas, president of World Archery Philippines, shared that this year's polls is tricky especially since battle lines have been intensely drawn and the contending parties do not see eye-to-eye on certain issues.
"We are at a critical turning point. We see the POC as a house divided. What do we really want? What do you need? What do we want to achieve?" he told the online Philippine Sportswriters Association Forum on Tuesday.
Given such, he went on to say that what they are offering as a group by way of transparency and unity would go a long way in strengthening the local Olympic body.
"For those who have known me, I'm a very simple person. I have nothing to hide. And we should be unified. Otherwise, it will never work," he said.
"That's why I was put here at the forefront. Somebody has to carry the fight," Mr. Aranas added.
Part of their platform as well is "truly" representing stakeholders, vowing to work with national sports associations (NSAs), particularly in making them self-sufficient through the support of possible corporate sponsors.
Joining Mr. Aranas in their ticket are Steve Hontiveros who is running as chairman, Philip Juico as first vice president, Ada Milby as second vice president, Julian Camacho as treasurer, Monico Puentevella as auditor, and Robert Bachmann, Charlie Ho and Robert Mananquil as board members.
For the POC election, there are 54 voting members, including the 51 heads of the different NSAs, a couple of members from the Athletes' Commission, and International Olympic Committee (IOC) representative to the Philippines Mikee Cojuangco-Jaworski.
Mr. Aranas, however, warned the number could change due to disqualifications of certain NSAs having issues with the Securities and Exchange Commission.
He refused to identify which NSAs these are. – Michael Angelo S. Murillo